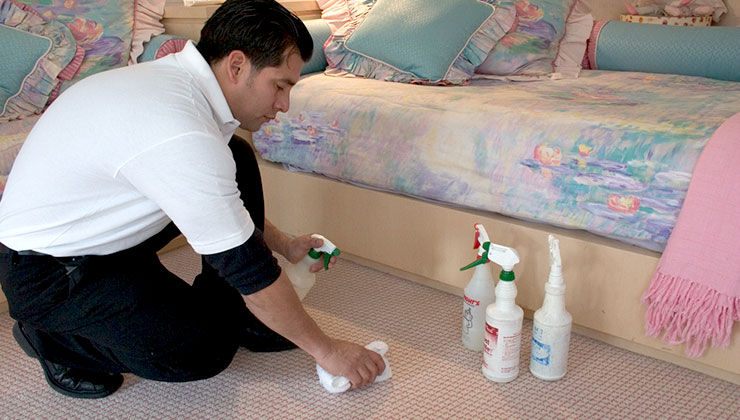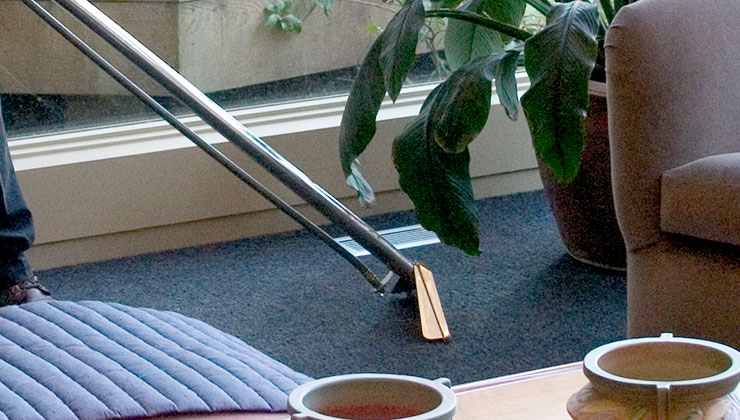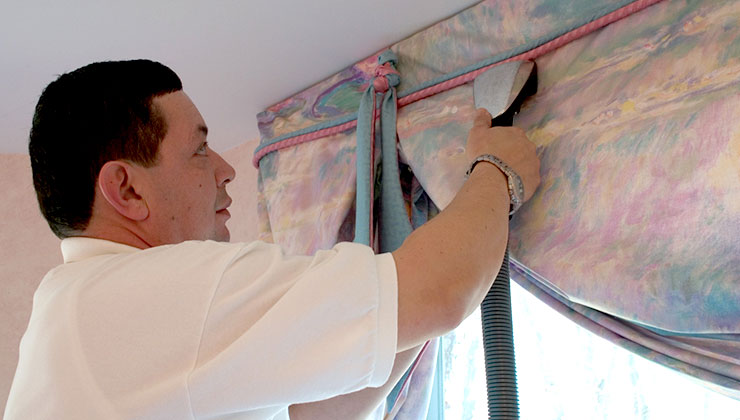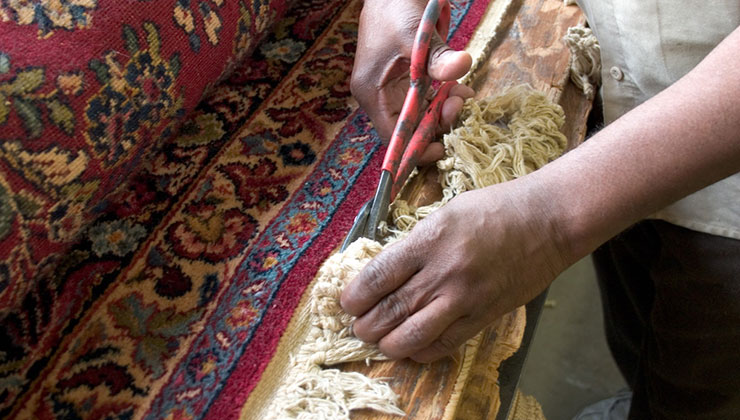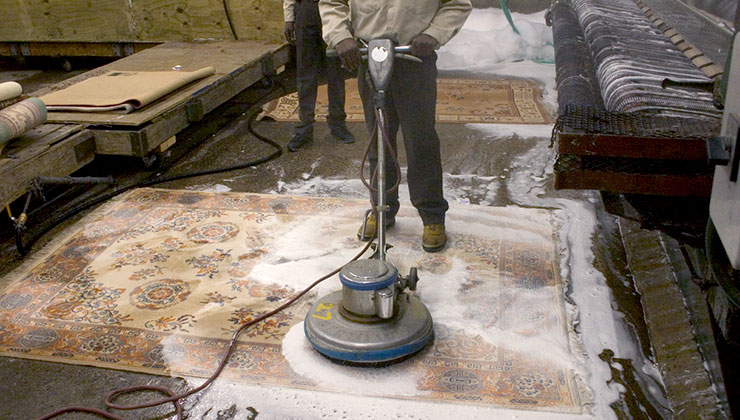 Q. What type of cleaning method do we use?
A. We use steam extraction with detergent. For heavily soiled carpet, a rotary shampoo machine is used first to loosen deep down soiling. The steam extraction machine then lifts out the soil and detergent. This method is recommended by leading carpet manufacturers.
Q. Will cleaning my carpet attract soil faster?
A. No. We use only the finest detergents. Our extraction process removes the residue that attracts soil, enabling the carpet to stay cleaner longer.
Q. How long do I have to stay off the carpet after it is cleaned?
A. It is best to stay off the carpet as long as possible until it is dry, especially for the first 4 hours. If you must walk on it, wear slippers or socks. This helps prevent crushing of the pile and re-soiling. Don't remove the silver discs or foam blocks that have been placed under the furniture legs until the carpet is completely dry.
Q. How can I keep my carpet looking new as long as possible?
A. Vacuum your carpet regularly. Have walk off mats at each entrance and have it professionally cleaned at least once per year.
Q. What are the benefits of applying Scotchgard?
A. Scotchgard helps the carpet resist re-soiling. Spills and spots will clean up faster. Your carpet will look cleaner longer, even after heavy use.
Q. What type of cleaning method can be used to clean furniture?
A. Various methods are used to clean furniture. A wet or dry method may be suitable. Our technician will evaluate the material and use the proper method.
Q. Can urine stains or odor be removed from my carpet or furniture?
A. We have various methods to treat urine stains and odor. We offer a hand soaking process which is extremely effective.
Q. Can an appointment be scheduled at my convenience?
A. Yes. Whether you are having an area rug picked up or delivered, or having our crew visit your home, we will work with you to make an appointment that is convenient to you.