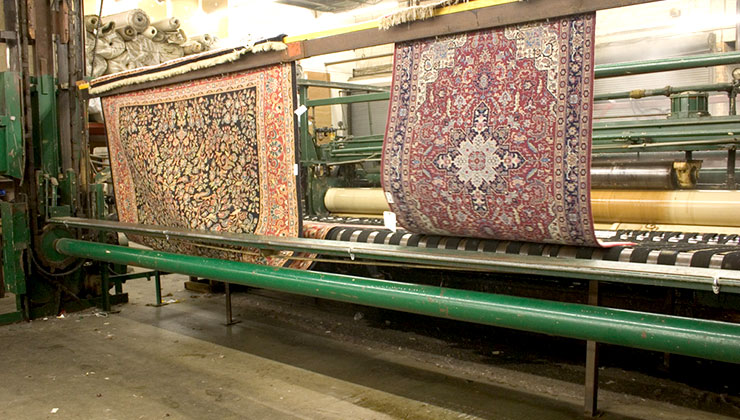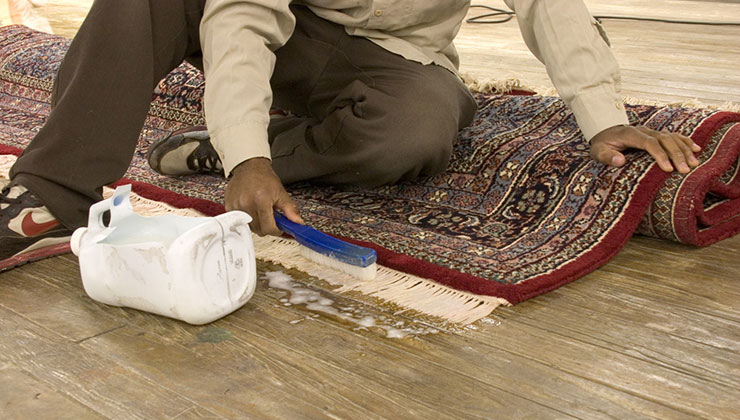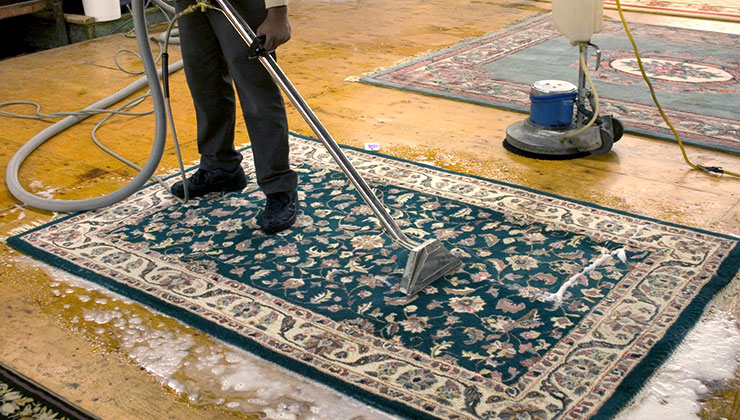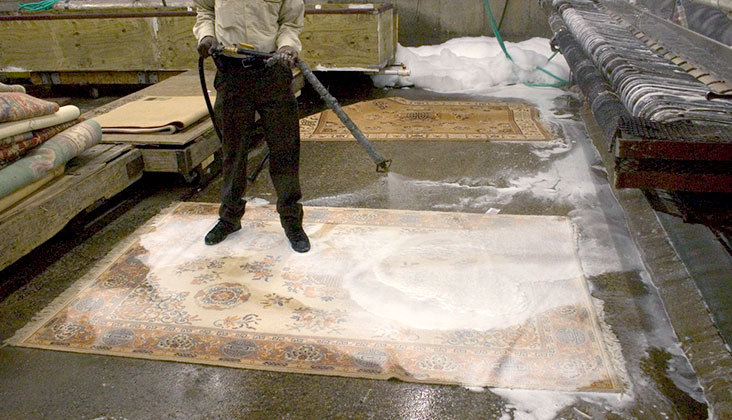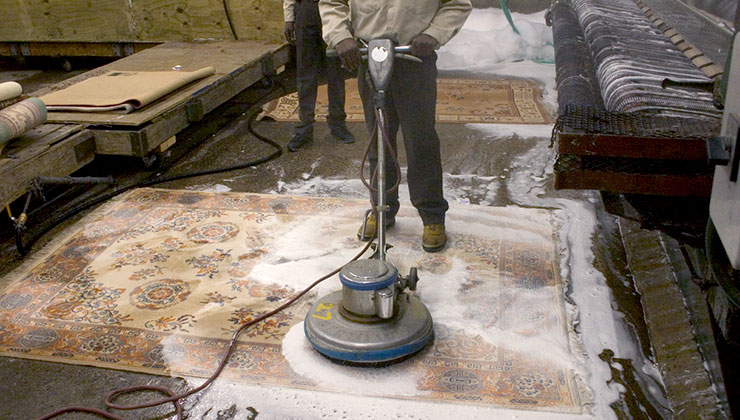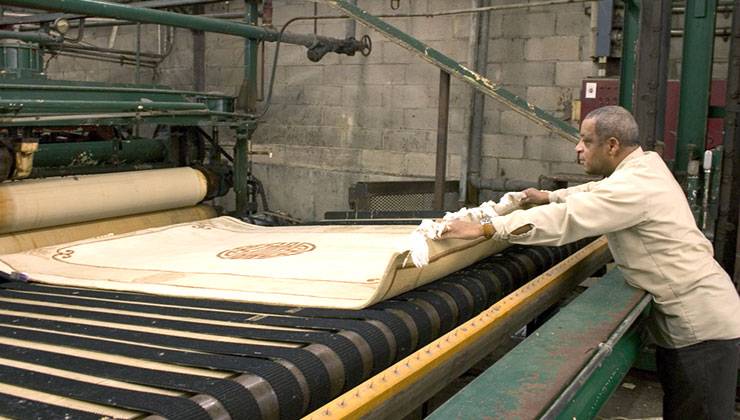 Bloomingdale's utilizes specialized equipment and knowledge to properly clean any type of rug – from valuable Oriental rugs to custom-made to domestic.
Rugs are picked up in a time window to suit your convenience by our uniformed two person crew. They are insured, bonded and their background has been thoroughly checked.
When your rugs arrive at our plant, they are carefully examined to determine the best method of cleaning. A digital photo is also taken. If any repairs are necessary we will call you with an explanation and estimate.
Rugs are then thoroughly cleaned on our specially designed platform. Fringes are then cleaned and combed.
After cleaning, the area rug is dried in a specially designed humidity and temperature controlled area.
For urine stained rugs we offer a special service which is guaranteed to remove any odor from the rug. If any odor remains, there is no charge for this service.
When dry, your rug receives final inspection. If it passes our quality control check it is rolled and wrapped in plastic to await delivery.
Scotchgard can be applied to your area rugs which will keep them cleaner over a longer period of time. We are licensed applicators of Scotchgard from 3M.
We also offer many after-care services such as deodorizing, mothproofing and anti-microbial treatment.
Delivery is scheduled on a day and time range to suit your convenience.
If desired, at additional charge our delivery crew will carefully spread your rug on your floor.
The entire process normally takes 14 days. If requested, we can give you faster service.
Storage of rugs is available in our secure facility. Rugs are inspected and mothproofed annually. Additional valuation is available.